The Internet is a network of networks.
IP Transit is a service where one party pays an Internet Service Provider (ISP) to use the ISPs network (and the networks connected to it) to exchange the party's traffic with third party networks.
What is an Autonomous System?
An Autonomous System (AS) is a network with its own routing policies managed by one single entity. Each AS is identified by a number or Autonomous System Number (ASN). LWLcom's ASN is AS50629.
How can I connect to LWLcom's network to use the Protected IP Transit Service?
There are 2 options to connect:
1. In a Datacentre where you are co-located with LWLcom
2. Building a link from your premises to one of our network Points of Presence (PoPs)
In a Datacentre:
We have presence in a number of Datacentres in Germany (Link). Do you have equipment one of them?

If you are present in of these, you can connect to our equipment via a cross connect ordered from the Datacentre.
If you are not present in any of them, we offer a co-location service (link) by which you can install your equipment by renting any number of U's in our racks. We then will connect your equipment to ours.

Building a link:
We can build a link from your premises to one of our network Points of Presence (PoPs).
The bandwidth of the link will be based on your traffic requirements.
What speed connections do you offer?
For our IP Transit we offer a variety of port speeds with up to 100 Gb/S.
– 1 Gigabit Ethernet
– 10 Gigabit Ethernet
– 25 Gigabit Ethernet
– 100 Gigabit Ethernet
– We can also bond ports of the same type together using LACP.
A list of our core router locations may be found at here.
Where can I find a network map?
A network map of our Internet backbone may be found here.
Service Delivery & Service Assurance
How long does it take to turn up a transit connection?
Protected IP Transit connections can usually be provisioned within 1-3 business days, but may need longer amounts of time depending on 3 rd party cross-connect delivery.
We have a team of engineers monitoring 24/7 and our DDoS platform monitors in almost real-time with 1 second detection and mitigation of DDoS attacks.
Does LWLcom offer flat rate pricing plans for IP Transit?
We do. We offer flat rate pricing plans in addition to other billing models. You can choose from:
– Flat port charge
– 95 th percentile charge
– Other, such as an Aggregate Committed Data Rate (ACDR) plan that
can be shared across multiple locations and ports and allowing you not
to overpay for unused capacity.
What is the minimum contract length?
We trust our customers will not want to leave us as our services provide top quality. For administrative purposes the minimal contract length is one month.
How do I cancel my contract?
Cancelling is easy and straight forward as there is no minimum contract duration. You can just send us an email and the contract will be terminated by the end of the next month. If you cancel in the middle of the month of May, the contract will be terminated at the end of June.
It is a sophisticated attack designed by cybercriminals to overflow a targeted server/website with illegitimate requests from infected computers. As a result, the server/web performance will degrade or it will crash.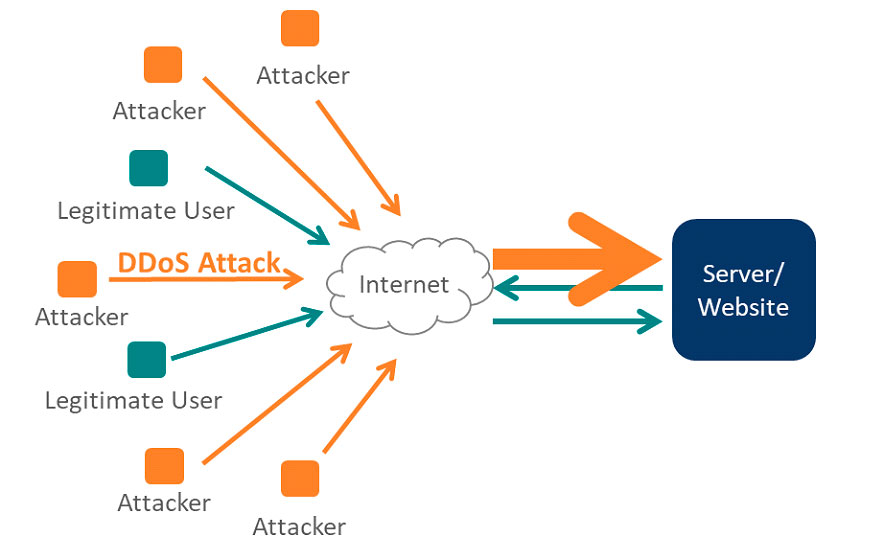 How long does it take your platform to detect and mitigate a DDoS attack?
Do I have to pay based on the number of DDoS attacks received?
No, our service rate is independent of number of attacks.