When your connectivity has to be top-notch: we are here for you
With our Protected IP Transit you can get reliable access to more networks and content providers with guaranteed bandwidth, low latency, fewer hops and resilient SLAs with built-in DDoS protection
LWLcom helps you provide your customers with high-performance Internet connectivity and a consistent and hassle-free digital experience. More than 20 years' experience and 100% availability will ensure that your connectivity requirements are met: Profit from our technical expertise while minimising your risks.
Benefits for you
24/7 Guaranteed bandwidth
DDoS Protection included
Fast delivery & widely available
Scalable & flexible (port options)
IPv4 & IPv6
BGP communities & blackholing
Our experts = your partners
Flexible billing models
Benefits for your customers
Seamless user experience
Content arriving or uploading faster
Consistent, reliable, high-quality connectivity without any downtime or connections errors
Long term commitment
1.000 connections prove our commitment and expertise
Expertise
Partnership level support
Our Protected IP Transit provides seamless symmetrical dedicated connection to all worldwide networks through LWLcom's backbone (ASN50629) with a 100% availability.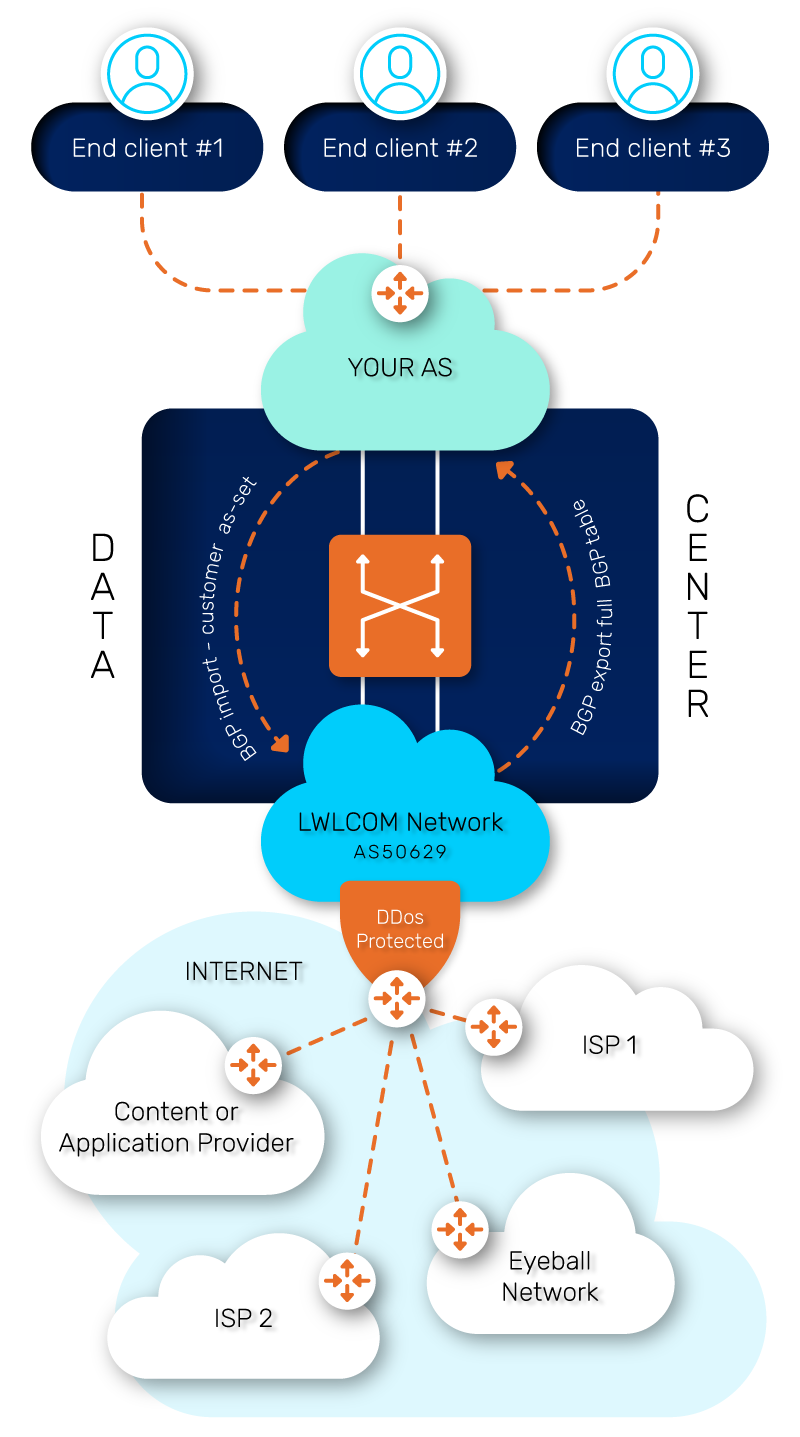 Access content
If you are an access provider, your customers and you will benefit from top-noch access to the most popular content and application providers on the Internet.
Share content with eyeballs
If you are an application and content provider you will connect to eyeball networks in the most reliable, scalable and best value-for-money way.
Where does LWLcom come from
LWLcom has over 20 years of proven experience in the German communications and internet security and connexion services.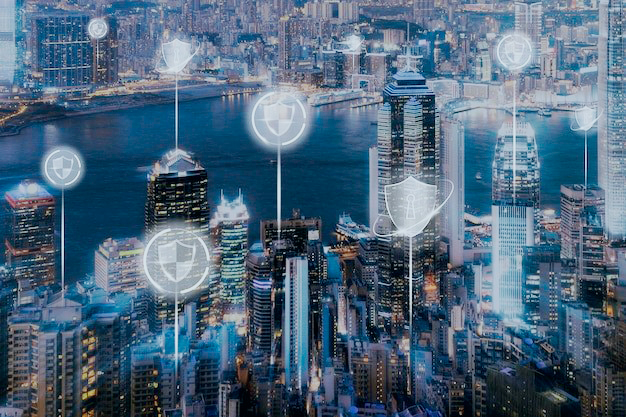 Our existing n*100 Gbps backbone network
Connectivity to Eyeballs and content (popular)
Partnership
PoPs in all major German cities
Flexible billing models
Guaranteed bandwidth (Congestion free)
RPKI-Protected/Enabled
Our DDoS protection explained
If a web resource gets a Distributed Denial of Service (DDoS) attack it can put business continuity at risk causing major disruption to organisations and a potential revenue loss.
We need DDoS protection, because DDoS attacks are becoming more frequent, bigger, longer, more complex and affecting a wider variety of companies.
LWLcom has a proven solution
Flexible self-developed solution that, based on scientific approach, is designed to be adaptable to ever changing attack vectors and threat models.
Our solution is embedded in our backbone and hence it doesn't require extra equipment.
No re-routing to a cloud solution allows zero added latency and no privacy concerns.
Our de-centralised solution doesn't reduce network capacity.
Real-time detection and mitigation of about 1 second compared to 60 seconds of standard solutions.
Built-in into service, the minute you connect you are protected.
Always-on. You don't have to worry about switching it on and off.
No added cost independently of number and frequency of attacks.
Our solution works: None of our customers has suffered the impact of a DDoS attack.